"Working with Victoria has been amazing. We worked with her for our engagement shoot and wedding day. She really set us at ease at the beginning of our first shoot. We first had a meeting where she showed us her portfolio and discussed our vision for our day. She helped us pick out clothes for our shoot and worked with us to feel comfortable to be in front of the camera.
Through the whole process, she was a no-nonsense, focused professional. We had so much fun during our shoot. And, of course, the photos turned out wonderfully."
-Cara & Povilas
"Victoria is a personable and talented photographer. She makes me feel relaxed and beautiful. When she has a camera I feel like a rockstar. I love the essence she captures in her photos. She captures moments you truly remember, not just posed smiles. I'm talking about photos that make memories and steal peoples hearts. She tells a story like no one else can and I love working with her."
- Kristin & Chris
"Victoria is amazing and made our engagement photo session really memorable. We wanted to shoot the pictures in a bookstore and they turned out awesome. She made me feel relaxed and I am so glad that we used her as our photographer. I can't wait for her to shoot our wedding!
So she now shot our wedding. The pictures are stunning and show the feeling of the wedding. I am so happy I had her photograph our wedding. She is the best ever!!!!"
- Lindsay & Adam
"This was my first professional photography session other than stiff family portraits done at a studio in the mall, and I will definitely be using Victoria's services again! I had so much fun once she got me to relax and trust her to get the photos that look the best. I was stiff and a little uncomfortable for the first part of the shoot because I didn't know what to do or how to move my body (gangly and a bit awkward describe me). Victoria understood immediately that I needed a bit more direction, and I relaxed and followed her expertise to take some amazing photos. She was easy to work with and listened when I felt uncomfortable in a pose. All in all, the whole experience from planning, execution, and follow-up with the finished photos was easy and enjoyable."
-Abigail
"I knew Victoria was the right fit for taking my professional portfolio photos. Her eye for design and unique sense of style gives her an edge. She knows what looks good. The entire process from start to finish exceeded my expectations. Victoria was great to work with and the photos captured the idea and spirit of my design profession."
-Evan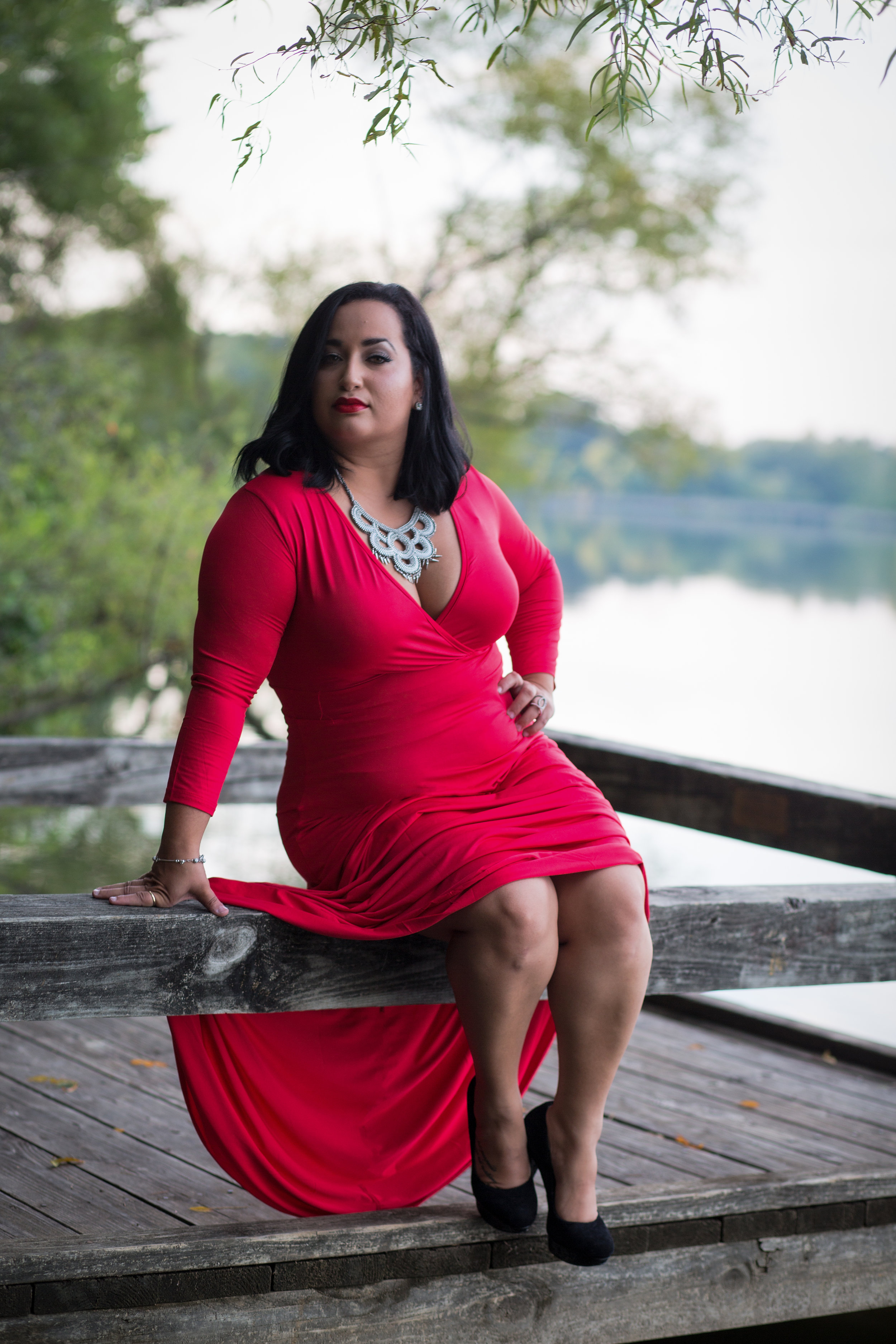 "I had a specific image and idea in my head of a formal photo shoot that I wanted to have done for years and Victoria not only understood my vision but she helped bring it to fruition in a way that was even more beautiful than I imagined! She listened, kindly gave suggestions where she felt necessary and really just overall made me feel comfortable about and during my session. I'd recommend her in a heartbeat to anyone!"
-Rita
"I highly recommend Spectrum! Victoria agreed to do a black-and-white photo shoot of me and my 15-year old, 3-legged dog, a concept based on a photo project I had read about with senior pets and their humans.
I can write about how great Victoria was to work with and how she made sure that we had an appropriate location. But really, her work speaks for itself. When I got the pictures I absolutely loved them. She composed shots that looked natural and artistic, but not overly so. Overall, the pictures turned out better than I envisioned and really captured the feeling that I wanted.
I would not hesitate to recommend Spectrum Photography to anyone needing a photographer with a great eye!"
-Joe
"Victoria has been our go-to family photographer for several years. She has captured pregnancies, newborns, birthdays, and family portraits. She has always been so good at making us feel relaxed and comfortable, giving us tips when our faces and positions become awkward. She is professional and flexible and has captured our growing family beautifully."
- Courtnie